As a responsible brand, when facing RPO (restriction plastic order), your priority should be to determine what material is most suitable and sustainable for your products. Especially nowadays, consumers care about our living environment, ocean pollution and human body health as the report says there is micro-plastic that appears in the south/north pole and inside of the human body.
For decades, the choices of flexible packages have been very rare, PE/PP, PE/PP with aluminum lamination. Unfortunately, those materials are not recyclable. So we come to the article topic question, is there any paper can be used for the flexible package? The answer is yes. With proper material processing, we solve the issue.
If you have been looking to know more about recyclable packaging material, this is the article for you. In this article, we will give you an in-depth introduction to TF group recyclable high-barrier packaging materials as well as their advantages. If that sounds like fun, let's get right into it, shall we?
1. What is the coating on this packaging paper?
2. Is it PE/PP free?
3. Is it safe for direct food contact?
4. Can it be used on high-speed production lines?
5. Other barrier functions and advantages of TF Coated Paper
6. PFAS-free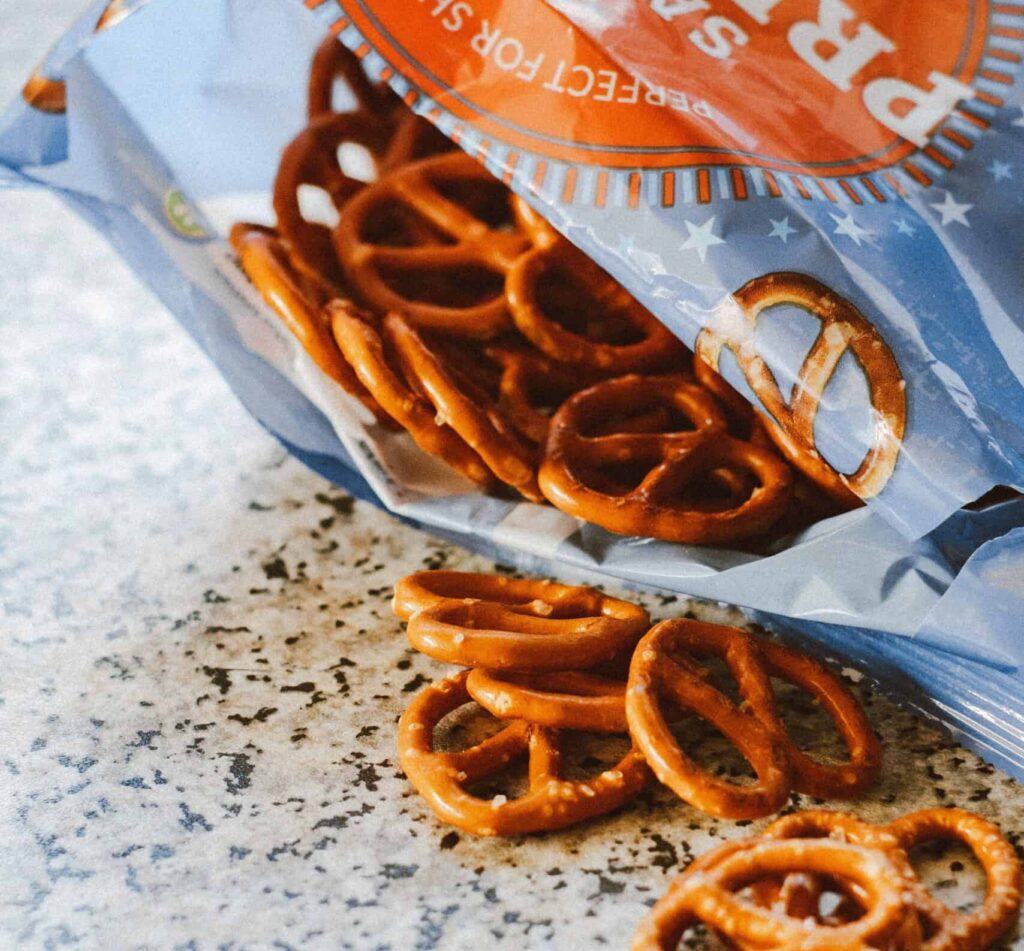 What Is The Coating On This Packaging Paper?
There are many good things in the coating material, but one of its most important features is its eco-friendliness.
The research of coating material far back years ago, and without a doubt, it is one of the greatest coating materials on the list. Our coating material partner manufacturer has dug in this area and invested big money in it, meanwhile, they hire a team of Material Doctors to work on developing different applications of materials, so far, they have made massive progress and their products have been used on medical package barrier, car parts, high technology industry, so on.
Depending on the products and packaging industry needs, TF Group has applied the high barrier coating material on high-strength paper and cardboard and has named it TFCOPA (TF COATED PAPER). And because it is recyclable and compostable, it takes its spot at the top ranks of most preferred packaging materials among customers.
For more advantages of coated packaging paper, let`s keep reading.
2. Is It PE/PP Free?
Yes, we care about this question just as much as you do. The answer is a firm YES. TFCOPA paper meets the regulation of recycling and composting in Europe, Australia, the USA, and many other countries.
We aim to replace PE/PP material`s importance in our daily life and give the flexible package a new sustainable name.
3. Is It Safe For Direct Food Contact?
Yes, it is safe for direct food contact.
For food flexible packaging, the food-grade base paper is necessary, and the coating material is food-grade for direct food contact, such as candy, sugar, chocolate, coffee powder, cookies, biscuit, pet snacks, and so on.
Even if you have a medical application, we can reach your request and customize the coating level for your products.
4. Can It Be Used On High-Speed Product Lines?
High-speed processing is a big test for the processing material`s strength. In order to better adapt the test, we choose high-strength kraft paper from top manufacturer in China.
Some customers who also have high-strength material requests for producing products such as paper sticks, and paper bags, have tested our base paper and compared it to other brands. The result is that our base paper is the winner. That`s also why we choose it as base paper for coating and let it be used on more applications.
5. Other Barrier Function And Advantages of TF Coated Paper
It`s very important to know the barrier functions and other advantages, although according to different product packaging purposes, we can customize the coating material and apply it on different base paper. Normally, the following barrier and advantages are available.
Smell barrier
Light barrier
Water proof
Grease proof (up to level 9)
High temperature resistance
Cold storage and transportation
White color and smooth surface allow excellent printability
6. PFAS Free
Last and one of the most important point is TF coated paper is PFAS free.
In the US and many other countries, PFAS is the short name for per- and polyfluoroalkyl substance, usually, we see PFOA, PROS, PFHXS, PFCAS, above all belongs to the PFAS family.
PFAS certainly has its advantages such as high stability in hot environment or liquids, however, its advantage is also its disadvantage, and PFAS family is toxic to human health.
The very common resource of PFAS in our daily life could be from fast food packaging because PFAS widely exists in greaseproof paper. For example, burger king has announced will phase out PFAS-related guest-facing packaging materials by the end of 2025 or earlier.
We will give you more details
Conclusion
As discussed earlier, TF coated recyclable food packaging materials is an excellent choice when considering what type of packaging you want for your brand. It has so many great benefits, and as of now, it appears to be one of the most perfect food packaging materials out there. It is now up to you to consider the advantages and disadvantages of the materials in this article and make your final decision.
For TF coated recyclable food-grade cardboard, it is widely used to produce paper plates, paper cups, and straws, we will discuss it in the following article.
If you are interested in recyclable packaging material for flexible packaging, feel free to contact us and discuss a sustainable packaging solution.